DIY Garden Ideas | Common and Popular ARCH: Gardening is one of the favorite hobbies among people of all ages. We are pretty used to writing down essays and paragraphs on gardening during our childhood. Some of us thought of it as a hobby, and some may want it as a profession. Because of the rapid growth of DIY, gardening is not limited to just a hobby or profession. It has become an art.
There are many modern and developed ways of making a garden and designing around it. Not to mention maintaining the plants' health and growth. All things come together in a garden. Among many popular DIY garden arch methods, a garden structure with PVC pipe is cost-friendly and popular. Along with different designs, we will talk about making a garden arch with PVC pipe. Let's get down to the discussion to learn more.
DIY Garden Ideas: How to Make a Garden Arch with PVC Pipe?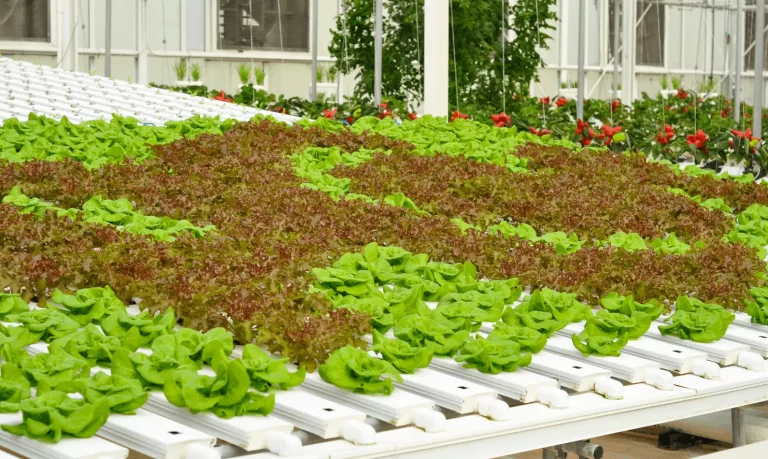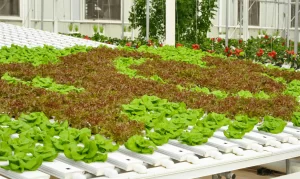 Let's talk about different types of the DIY garden arch. You can't just get them all without proper procedures. We will introduce you to some of the most popular and their requirements.
A hanging garden is one of the most popular ideas for a garden. You may have seen a lot of it or at least some of it. It is not only a traditional but very personal design. The usual design of it as the name says. The planting style gets hanged with a rope-based structure. Suitable plats get set up according to provide an indiscriminate perfect view. Usually, little flowers and grasses are the best of such designs. They can be single or multi-color as per the owner's choice.
This one is a fresh gardening style that originated in Japan. Here, all the plants are covered with only mud. Thus their roots get to spread out wide open. It is one of the highest cost-friendly designs where you don't have to spend on extra stuff.
This wooden garden arch is often decorated from an antique or broken piece of frames. Within a little surrounded space, people plant beautiful and colorful plants from the frame. This type of design takes in a clean space but doesn't require much. Instead, it is mainly for an eye-catching display in any place.
We all know about small aquariums with beautiful designs. A glass garden design is pretty similar to it. People use a glass jar inside or upside down and plant inside it. Although, it is only suitable for the plant that needs limited resources to live on.
This type of design is a favorite and a symbol of class. Every nature lovers love it. Although, it suits best outside. You can also make them inside, but the outside natural view makes it more beautiful.
Learn more about What Can I Use to Fill the Bottom of a Large Planter? 
Usually, a round-shaped bowl is necessary. It can be beside or linked with a fountain as well. Wet plants are suitable for such design. It becomes a small pond because of this natural structure. You can even see birds coming into such a garden to have a drink. This kind of scenery makes the garden even more attractive. You can even see some frogs living happily within your garden.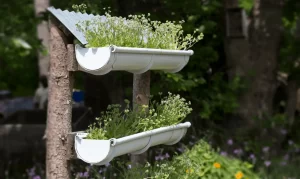 This type of wooden and PVC pipe garden arch needs a little bit more strong and creative hands. Because of the vertical design, every pot needs to be attached to the board strongly. A single lose connection can put an end to it. Although, the design is pretty convincing. It does not require a lot of space, and the overall structure is straight. Just take a strong board, decorate however you want. Then place some flower tops on it and hand them tightly. Leave enough space to clean them out regularly. Plant any of your favorite flowers but make sure to trim them regularly to maintain a suitable spreading.
Just as the name describes, this design imitates a waterfall design. It has several flooring steps where water flows like a waterfall from the top. Each step contains different types of suitable plants. It can be done in a small or large space. Its DIY is not only popular but also pretty suitable for natural surroundings. Waterfall gardens are a tradition in many cities. Besides, it does not require regular cleaning as the water flow removes most of the dirt or other stuff.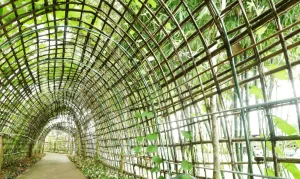 Even though it is a garden design that can be done with PVC pipe or a long timber slice, it is very classic, and most people love it because's the minimal look. It is not appropriate to call a garden, though, as it is only a single design. But, this type of garden design is suitable for home decoration with minimal space. It is also pretty common besides a pet's cage.
The bottom-top garden has a unique design that makes it grow from the downside. It is only suitable for herbs that keep latching forward with the handles. It needs to have a good watering mechanism to have constant growth. It also needs regular manual cleaning to keep the garden clean.
Read more about How to Propagate Snake Plant?
So, how to make a garden arch with PVC pipe? In each design, you can use a PVC pipe partially to provide strength. They are suitable for making up a design to last for a long time. There are many other designs where you can use PVC. Make sure to discuss with a designer before going for any of them.
Final Word: How to Make a Garden Arch with PVC Pipe?
So, do you get a proper idea about different garden arch design plans? There are many designs to go for. If you want a simple and classic design, then a design that requires little space will be the most suitable one. If you want more of a natural view, then a small pond design or waterfall design would be more suitable. Not to mention there are some PVC pipe designs as well. Do you know how to make a garden arch with PVC pipe? You can use a bottom-top design for it. We have mentioned some of the popular and common designs here. You can go for any custom and preferable design suitable to your space and taste.